THANK YOU FOR VOTING!
CONGRATULATIONS TO ROBERT ROBINSON! WINNER OF OUR 2019 NRLB ROOF GIVEAWAY!
Watkins Roof Giveaway Install Date: August 28, 2019
Thank you to our local sponsors: WAPT, Raborn Media, Bravo! Italian Restaurant and Bar, Mississippi Roofing Supply, and Owens Corning!
Our 2020 No Roof Left Behind campaign has not yet launched, but you can submit an early nomination now! Look for the red "Nominate Now" button below.
Watkins Construction and Roofing teams up with No Roof Left Behind
We are so excited to announce that our 3rd No Roof Left Behind Campaign was a wonderful success!

No Roof Left Behind is a nationwide program that gives people in a community a way to help their good neighbors that have fallen on hard times. The No Roof Left Behind program provides a local contractor the framework to provide a new roof at no cost to a deserving homeowner in need.
How It Works: 2019 Campaign
Nominations will be accepted from April 19, 2019 through July 1, 2019. Nominate yourself, a family member, neighbor, or anyone in your community that you feel is in need and deserving of a new roof!
The nominee must own the home they live in and be a resident of Hinds, Madison, or Rankin County in Mississippi, as well as be current on mortgage payments.
A team of volunteers from the local communities will review the nominations between July 1, 2019 and July 21, 2019, and four finalists will be selected. Watkins Construction and No Roof Left Behind will display the finalists' stories and photos. Online public voting determines the winner of the new roof.
Everyone can begin voting on July 22, 2019, for the finalist they feel is most deserving of a new roof for their home.
Voting ends August 12, 2019 and the winner will be revealed online and on Watkins' social media platforms on August 19, 2019. The installation celebration is tentatively set on August 28, 2019, so mark your calendars!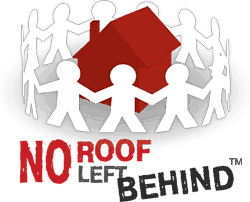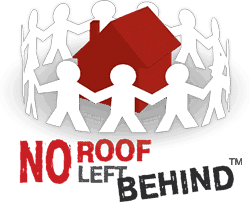 Watkins Construction Joins No Roof Left Behind: Giving Back to the Community
Watkins Construction and Roofing has been a proud member of the Hinds, Madison and Rankin County communities for more than 19 years. We have partnered with No Roof Left Behind for the 3rd time to give back to the people our local communities and the people who we live, work, and pray with every single day.
"It's an honor to partner with No Roof Left Behind," said Michael Dier, owner of Watkins Construction. "I can't describe what a positive impact a project like this has on people in a community. It is an honor to launch this here in our community of Jackson MS. We're looking forward to working with our neighbors and customers to help one of our own who needs a hand."
Dier challenges other local businesses to participate. "We need sponsors and volunteers. No Roof Left Behind is a great way to give back," Dier said. "You can donate services, products or your time to help your community; just give us a call and we'll find a place for you."